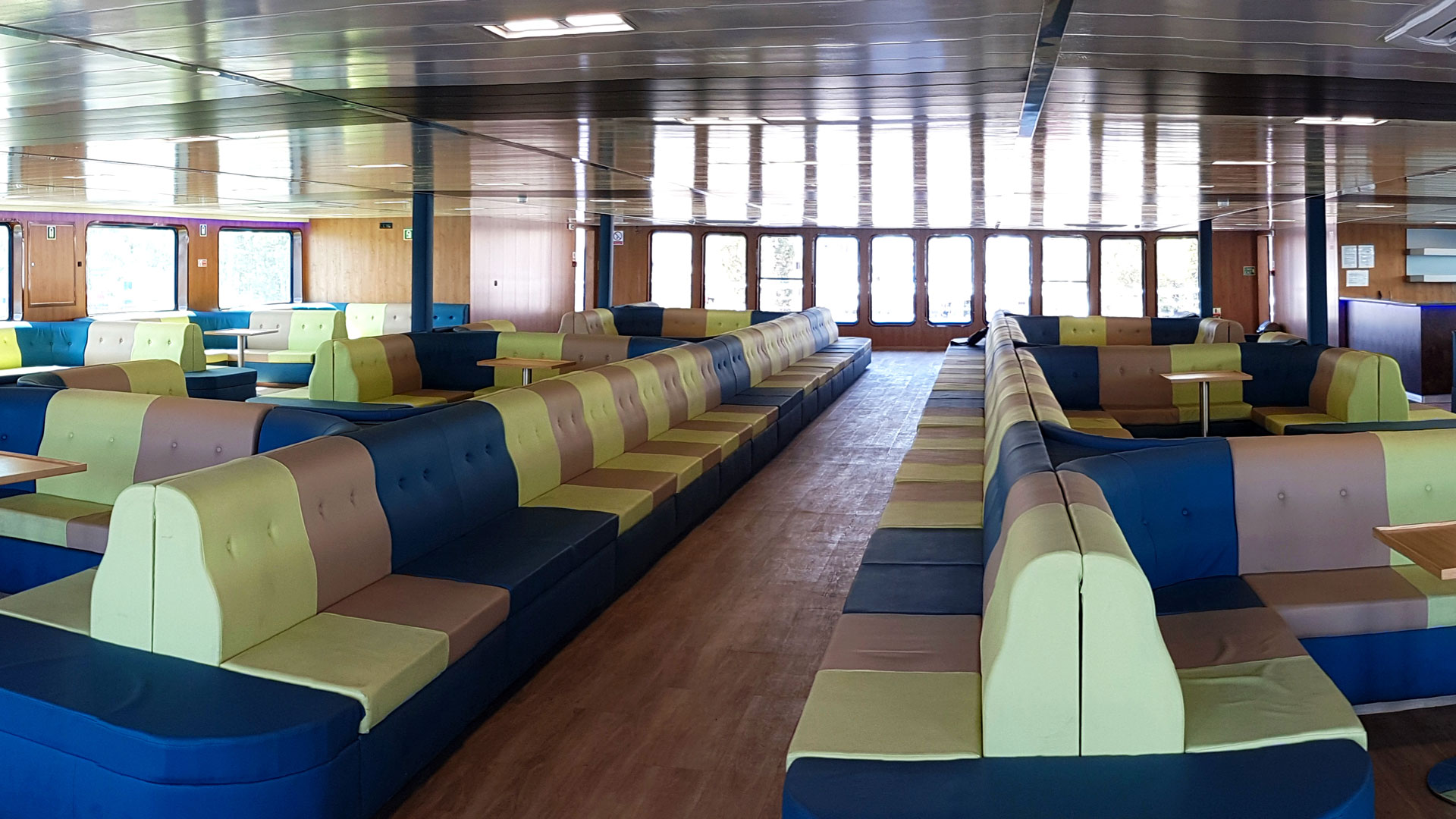 Hellenic incombustible
environments manufacturers
Three reasons for choosing our products
In general, our customers choose ELVIK SA products for more than three reasons, however we will only focus to those we consider as factors of characteristic difference.
Special panels
Construction of special panels, which are considered as a unique innovation in supply and more specifically in installation of these materials onboard. Special panels are manufactured for each customer individually, based on their own needs and vessel requirements.
Prompt services
As we constantly say to our customers, we are "Just a phone call away". Orders are being concluded an dispatched in minimum time, with one aim only; works conclusion within desired timeframe.
Most powerful aftersales mode
By far we do not consider a job done when delivering the goods or installing them onboard. Whenever our collaborators request so, we will provide the ultimate advising/solution. We do keep '24/7/365' for all customers, without any exception, regardless the order volume. It can be just one door or the entire vessel accommodation area. We deal with every case in the exact same manner of professional approach.
Awards and Certificates
Our products, our line work and our quality assurance system are in accordance with standards plus all additional latest amendments and have been awarded and verified by numerous international houses.
Our line of products and services
Detailed presentation of our B-15 Class materials and respective applications
ELVIK SA Installation Method
Customers quotes
Just a glimpse regarding our customers' aspects and statements regarding our line of work
Arend Eggert, Krey Schiffahrts GMBH & CO KG
Fleet manager
"We fully recommend them for every relevant project here in Greece or abroad"
Nikos Kiriakakis, Damaskoil & Bulk Carriers INC
Marine & Operations Director
"Τους προτείνουμε για κάθε έργο, στην Ελλάδα και το εξωτερικό"
I. Asimomytis, Neptune Lines
Fleet manager
"They have provided high quality certified material and they have totally respected the schedule"
Panos Smyroglou, Coldharbour
Regional Business Development Manager
"Thanks once again for your swift and effective arrangements for this job and we look forward to the next opportunity of cooperation between our companies".
G. Mavrogiannis, Variety Odyssey
C.F.O.
"We fully recommend them for every relevant project here in Greece or abroad"
Our News
Check out our latest news
Interview with Mr. George Papamanolis, President and CEO of ELVIK SA and Mr. Michalis Hionatos, employee of the company.
Contact
Part of ELVIK SA philosophy is the detailed and upgraded update and information of our customers as well as all of our collaboratorsthose who wish to become such. We always are at your immediate disposal, to answer all your questions. Please, get in touch with us at the following phone numbers and/or email address.

Opening Hours: 09:00 - 17:00
---
Filellinon 12, Piraeus GR 18536, Greece
Tel: +30 2104520655-6, +30 2104514771
Fax: +30 2104181530
Email: info@elvik.gr
Skype: elvikgr
---

REGISTRY NUMBER (G.E.MI.): 112844508000